Keyword Research – Know Your Customers
Keyword Research – Know Your Customers
Keyword Research
Let your customers tell you what they are searching for.
THE WRONG WAY is to create a product that you love and then try to find someone to buy it!
THE RIGHT WAY is to find out what your customers actually want and then produce a product that solves their problems.
HOW TO FIND OUT WHAT THEY WANT?  This is where a keyword research tool is essential. It interrogates all the main search engines like Google, YouTube, and Amazon. Customers are entering search terms by the many thousands in an attempt to find products they want or solutions to problems they have.
KEYWORD RESEARCH PRO gathers all these terms together and even goes further by allowing you to set up web pages populated by articles featuring the most important search terms.
Why not sign up for the Trial Version first and see what it can do for you?
This is an example list for my Amazon KDP project
The full list gave 72 highly targeted keywords that I can use to create activity books
Why not combine your keyword list with the ability to create quality content fast? My other blog post has more details –  INSTANT PRODUCT CREATION
Here's to your creation of highly targeted products created quickly and to a high-quality standard.
Regards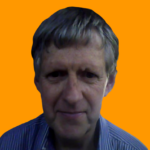 Robert J