The Big Squeeze Coming
The Big Squeeze Coming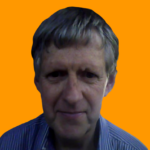 Greetings. I am Robert J and I want to share a message with you.
It is December 2021 as I write this blog post. With you, I have been affected by this global pandemic for the last 2 years. It looks set to continue into the next year at least.
Maybe your work life has not been too affected by lockdowns, furlough, or job loss, but I am sure you have been worrying about this and what it would mean for your income and job security.
I include a video here from YouTube. It is not created by me nor is the creator aware of this blog post. But he succinctly states a prophecy for the coming year.  https://youtu.be/xNgnMj9XuSs
The good news though is that with adversity there comes opportunity as well. Over the last couple of years (beginning before all this C-19 nonsense) I have been able to transform my own life.
I am on a journey to create what is known in the trade as a 'laptop lifestyle'. I have now reached the first goal on this journey and am continuing towards my ultimate goal.
I invite you to see my other blog post   /the-opportunity-of-lockdown/ and see how this can help you move forward to a new life. A life of greater income and time freedom. In this post, I include a link to a video I have made outlining my journey so far. It shows where I have come from, where I am and where I am heading towards.
The video also reveals the secret that made such a difference to me in finally making progress with my online business.
All the best,
Robert J